Koken en eten: 50 heerlijke quotes
Wie houdt er niet van lekker eten?
Ben jij op zoek naar mooie quotes over eten en koken? Quotes die je kunt gebruiken in je
kookboek vriendenboek
of als je met z'n allen een
receptenboek
maakt voor een jarige job? We hebben de mooiste 50 citaten van o.a. Nigella Lawson, Miss Piggy, Julia Child Luciano Pavarotti, Jamie Oliver, Anthony Bourdain, Michelle Obama, Kourtney Kardashian, Kate Winslet en Jamie Oliver voor je op een rijtje gezet.
#enjoy
50 quotes over lekker eten En koken
Ik geloof niet dat je ooit echt kunt koken, tenzij je van eten houdt.
I don't believe you can ever really cook unless you love eating.
Nigella Lawson
Eet nooit meer dan je kunt tillen.
Never eat more than you can lift.
Miss Piggy
Wijnen, wijnen, wijnen.
Martien Meiland
De liefde in de pan is de glimlach aan tafel.
Joop Braakhekke
We eten allemaal en het zou zonde zijn om slecht te eten.
We all eat, and it would be a sad waste of opportunity to eat badly.
Anna Thomas
Ik kook met wijn, soms voeg ik het zelfs toe aan het eten.
I cook with wine, sometimes I even add it to the food.
W.C. Fields
Als je echt een vriendschap wilt sluiten, ga dan naar iemands huis en eet met hem... de mensen die je hun eten geven, geven je hun hart.
If you really want to make a friend, go to someone's house and eat with him... the people who give you their food give you their heart.
Cesar Chavez
Ik hou van de Chinese woorden voor begroeten: niet strikt 'hallo' maar 'Heb je al gegeten?'.
I love the Chinese words for greeting: not strictly 'Hello' but 'Have you eaten yet?
Rick Stein
Niets is zo opwindend als verse vis die eenvoudigweg is gekookt.
Nothing is more exhilarating than fresh fish simply cooked.
Rick Stein
Meestal kun je beter koken dan je denkt.
Usually, one's cooking is better than one thinks it is.
Julia Child
Mensen die graag eten zijn altijd de beste mensen.
People who love to eat are always the best people.
Julia Child
Koken is als liefde. Je doet het vol overgave of helemaal niet.
Cooking is like love. It should be entered into with abandon or not at all.
Harriet van Horne
In wijn zit wijsheid, in bier kracht, in water bacteriën.
In wine there is wisdom, in beer there is strength, in water there is bacteria.
David Auerbach
Alles wat je nodig hebt is liefde. Maar een beetje chocolade af en toe kan geen kwaad.
All you need is love. But a little chocolate now and then doesn't hurt.
Charles M. Schulz
Vraag niet wat je voor je land kunt doen. Vraag wat er is voor lunch.
Ask not what you can do for your country. Ask what's for lunch.
Orson Welles
Je hebt geen zilveren vork nodig om heerlijk te eten.
You don't need a silver fork to eat good food.
Paul Prudhomme
Popcorn als ontbijt! Waarom niet? Het is een graankorrel. Het is net als, zoals, grutten, maar met een hoge dosis eigenwaarde.
Popcorn for breakfast! Why not? It's a grain. It's like, like, grits, but with high self-esteem.
James Patterson
De eerste mens die een oester at, was een dapper mens.
He was a bold man that first ate an oyster.
Jonathan Swift
Eén van de leukste dingen in het leven is de gewoonte om regelmatig te stoppen met waar we mee bezig zijn en onze aandacht te richten op eten.
One of the very nicest things about life is the way we must regularly stop whatever it is we are doing and devote our attention to eating.
Luciano Pavarotti
Het leven is een combinatie van magie en pasta.
Life is a combination van magic and pasta.
Frederico Fellini
Alles wat je ziet, heb ik te danken aan spaghetti.
Everything you see, I owe to spaghetti.
Sophia Loren
Een recept heeft geen ziel. Jij, als de kok, moet de ziel aan het recept toevoegen.
A recipe has no soul. You, as the cook, must bring soul to the recipe.
Thomas Keller
Je lichaam is geen tempel, het is een pretpark. Geniet van de rit.
your body is not a temple, it's an amusement park. Enjoy the ride.
Anthony Bourdain
Goed eten is heel vaak, zelfs meestal, eenvoudig eten.
Good food is very often, even most often, simple food.
Anthony Bourdain
Knoflook is goddelijk. Weinig voedingsmiddelen hebben zoveel verschillende smaken, mits het op de juiste manier wordt verwerkt. Misbruik van knoflook is een misdaad...Behandel uw knoflook met respect...Vermijd ten koste van alles dat knoflook dat je ziet rotten in potjes. Te lui om vers te pellen? Je verdient het niet om knoflook te eten.
Garlic is divine. Few food items can taste so many distinct ways, handled correctly. Misuse of garlic is a crime...Please, treat your garlic with respect...Avoid at all costs that vile spew you see rotting in oil in screwtop jars. Too lazy to peel fresh? You don't deserve to eat garlic.
Anthony Bourdain
Het is moeilijk om aan iets anders dan fijne gedachten te hebben terwijl je een zelfgekweekte tomaat eet.
It's difficult to think anything but pleasant thoughts while eating a homegrown tomato.
Lewis Grizzard
Als meer mensen voedsel, plezier en zang meer zouden waarderen dan het gespaarde goud, dan zou de wereld gelukkiger zijn.
If more of us valued food and cheer and song above hoarded gold, it would be a merrier world.
J.R.R. Tolkien
Je kunt geen invloed krijgen op de keuken van een land als je het niet begrijpt. Je moet het bestuderen.
You cannot get an influence from the cuisine of a country if you don't understand it. You've got to study it.
Ferran Adria
Taarten zijn ook gezond, je eet slechts een klein stukje.
Cakes are healthy too, you just eat a small slice.
Mary Berry
Ik drink slechts bij twee gelegenheden champagne, als ik verliefd ben en als ik dat niet ben.
I only drink Champagne on two occasions, when I am in love and when I am not.
Coco Chanel
IJs is verrukkelijk. Wat jammer dat het niet illegaal is.
Ice cream is exquisite. What a pity it isn't illegal.
Voltaire
Koken gaat over mensen. Eten is misschien wel het enige universele ding dat echt de kracht heeft om iedereen bij elkaar te brengen. Het maakt niet uit welke cultuur, overal ter wereld eten mensen samen.
Cooking is all about people. Food is maybe the only universal thing that really has the power to bring everyone together. No matter what culture, everywhere around the world, people eat together.
Guy Fieri
Ik ben een beter mens als ik minder op mijn bord heb.
I am a better person when I have less on my plate.
Elizabeth Gilbert
Er wordt het meest gelachen daar waar het eten goed is.
Laughter is brightest where food is best.
Iers gezegde
Koken is als skiën: Als je niet minstens 10 keer valt, dan ben je niet hard genoeg aan het skiën.
Cooking is like snow skiing: If you don't fall at least 10 times, then you're not skiing hard enough.
Guy Fieri
Laat voedsel uw medicijn zijn en medicijn uw voedsel.
Let food be thy medicine and medicine be thy food.
Hippocrates
Ik houd van mayonaise. Het is één van de eerste lessen die ik mijn kookstudenten geef. Eieren en olie in een emulsie veranderen - dat romige, bevredigende derde element - voelt als magie.
I love mayonnaise. It's one of the first lessons I teach my cooking students. Turning eggs and oil into an emulsion - that creamy, satisfying third thing - feels like magic.
Samin Nosrat
Het enige wat ik ooit wilde doen was eten voor iedereen toegankelijk maken; laten zien dat je fouten kunt maken - dat doe ik de hele tijd - maar dat maakt niet uit.
All I ever wanted to do was to make food accessible to everyone; to show that you can make mistakes - I do all the time - but it doesn't matter.
Jamie Oliver
Hoe kun je een land besturen dat 246 soorten kaas heeft?
How can you govern a country which has 246 varieties of cheese?
Charles de Gaulle
Ik hou ervan om thuis te zijn en te koken en te bakken.
I love being at home and cooking and baking.
Blake Lively
Als je onder druk kookt, handel je in perfectie.
When you cook under pressure you trade perfection.
Gordon Ramsay
Hij toonde het woord 'chocoladetaart'aan een groep Amerikanen en noteerde hun reacties. 'Schuld' was het meest gegeven antwoord. Als je dat niet bijzonder vindt, kijk dan eens naar de reactie van de Franse eters op hetzelfde woord: 'Feest'.
He showed the words "chocolate cake" to a group of Americans and recorded their word associations. "Guilt" was the top response. If that strikes you as unexceptional, consider the response of French eaters to the same prompt: "celebration.
Michael Pollan
We brengen ons leven door voor de beeldschermen, en koken is één van de beste tegengiffen.
We spend our lives in front of screens, and cooking is one of the best antidotes.
Michael Pollan
Eten is zo intiem. Het is erg sensueel. Als je iemand uitnodigt om aan je tafel te zitten en je wilt voor hem of haar koken, dan nodig je iemand uit in je leven.
Eating is so intimate. It's very sensual. When you invite someone to sit at your table and you want to cook for them, you're inviting a person into your life.
Maya Angelou
In ons huis doen we alles puur: volle melk en volvette kazen. En ik gebruik ghee en kokosnootolie om te koken.
In our house, we do everything whole: whole milk and full-fat cheeses. And I use ghee and coconut oil for cooking.
Kourtney Kardashian
Wijn is gebottelde poëzie.
Wine is bottled poetry.
Robert Louis Stevenson
Ik doe eindeloos aan snijden en voorbereiden. Dat vind ik echt ontspannend. Ik denk veel na terwijl ik aan het snijden en koken ben.
I do endless chopping and preparing things. I really find that relaxing. I do a lot of thinking as I am chopping and cooking.
Kate Winslet
Eten is een noodzaak, maar verstandig eten is een kunst.
To eat is a necessity, but to eat intelligently is an art.
François de la Rochefoucauld
De levensverwachting zou met sprongen vooruitgaan als groene groenten zo goed zouden ruiken als spek.
Life expectancy would grow by leaps and bounds if green vegetables smelled as good as bacon.
Doug Larson
Als je lekker wilt eten in Engeland, neem dan drie keer een ontbijt.
If you want to eat well in England, eat three breakfasts.
W. Somerset Maugham
Ik kan dit niet genoeg zeggen - het voedsel dat je in je lichaam stopt kan je echt helpen om betere cijfers te krijgen. En het kan ook invloed hebben op je prestaties bij sport en andere activiteiten. Zie je, als je je lichaam de best mogelijke brandstof geeft, heb je meer energie, ben je sterker, denk je sneller.
I can't say this enough - the food that you put into your bodies can actually help you get better grades. And it can also affect your performance in sports and other activities too. You see, when you give your body the best possible fuel, you have more energy, you're stronger, you think more quickly.
Michelle Obama
Sfeerbladen vriendenboek
Maak je vrienden kookboek nog mooier met onze fantastische
sfeerbladen
. Met één muisklik in je vriendenboek.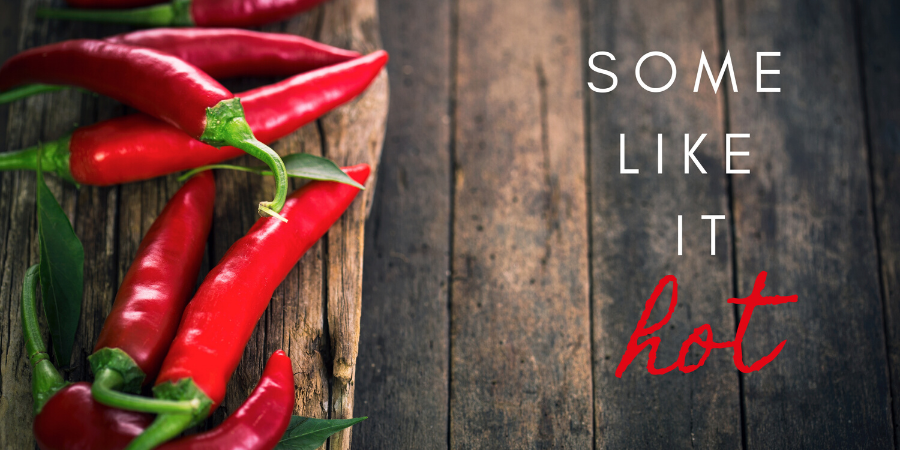 Voorbeelden vriendenpagina's recepten vriendenboek